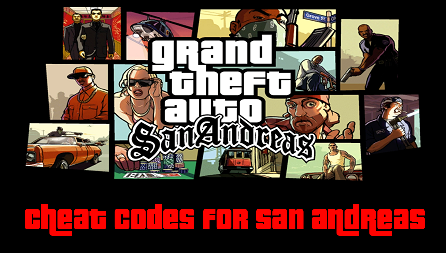 why it is better to play with cheats (explained)
you can choose to play without any cheats and achieve everything, for example, you can work and earn money, so you'll be able to spend it as you want. buy safe houses, cars, etc. But most of the players prefer to play with cheats. do anything spawn cars, jetpack, helicopters, gain money health, repair the car, get full set weapons, etc. GTA San Andreas gives you the freedom to explore the world of cheats which lets you experience a huge amount of flexibility and have much more interesting gameplay.
How to type while playing (get virtual keyboard)
But using cheats on android or ios isn't as simple as it is on PC. you have to connect an external keyboard to your device or install a virtual keyboard hacker's keyboard. download hacker's keyboard install it and set it to your default keyboard, so you will be able to access to virtual keyboard while playing. You want to activate the virtual keyboard? it's easy, you just need to slide down your finger from the top of the screen and tap on the keyboard icon while playing a game.
Now you can choose and type any of the codes. As I already mentioned, GTA has a huge variety of cheat codes that gives you more freedom and flexible gameplay, every code has a various different effect,s for example if you want to go to a different city/island location that car driving will take you ten minutes, you can choose an easier way, spawn a jetpack and fly to your destination location in 2-3 minutes. You just need to type a cheat code and spawn your vehicle. Get a full set of weapons and break your enemies the way you wish.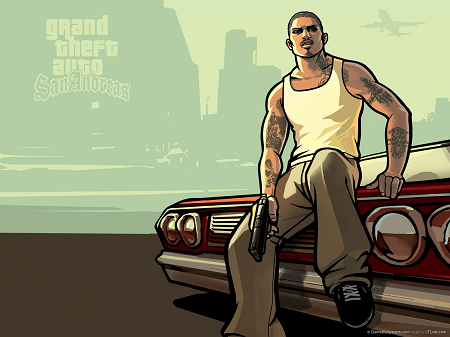 Please notice that you can use pc version cheats too + mobile cheats listed below
briefly pick your favorite cheat code and type it on your virtual keyboard it will activate the following code and you will see an effect spawn vehicle, get weapons or whatever. If it doesn't work then you need to try again the steps above, to make sure everything is correct.
these are GTA San Andreas cheat codes that works for mobile version only. you can use pc version cheat codes too in the android version.
Full Invincibility – GONPXWR
Weapon set 4 – BIEUHQY
Complete mission – BYIXZIY
Skip four hours time – YACKMWS
Stats Changer – XBOX_HELPER
Show Tap To Target – MIZYXHZ
Show Targeting – JQFUDUB
Show mappings – KRRIHBT
GTA San Andreas cheat codes for Android, PC,PS Xbox
Cheats for every platform (including android)
Get a jetpack – ROCKETMAN or YECGAA
Get a parachute – AIYPWZQP
Get a hotring racer – VROCKPOKEY
Health, Armor, $250k, Repairs car – HESOYAM
Weapon set 3 – UZUMYMW
Fat body – BTCDBCB
Fast motion – SPEEDITUP
Suicide – GOODBYECRUELWORLD
Slow motion – SLOWITDOWN
Mega jump – KANGAROO
Faster clock – YSOHNUL
Orange sky – OFVIAC
Pedestrians hunt you – FOOOXFT
All green lights – ZEIIVG
Fly with car – RIPAZHA
Get nitro – COXEFGU
Weapon set (my favorite) – THUGSARMOURY
Weapon set 1 – LXGIWYL
Muscular body – BUFFMEUP or JYSDSOD
Full respect – WORSHIPME
Ninja theme – NINJATOWN
Aggressive drivers – YLTEICZ
Bonus cheat
Reduced Traffic – GHOSTTOWN