Description of frp bypass apk
Download FRP bypass apk latest for android devices. FRP bypass is a lite application with a file size of 1.5 MB only. It's a great tool and might be useful for you if you ever can't remember the credentials of your Google account, this little peace off app might be right for you to help. In other words, FRP bypass is designed to give you access to android, to bypass factory reset protection.
If you really want to install and launch the app FRP bypass apk, make sure you are using at least android 5.0 lollipop or later. The entire process is simple and primitive, you just need to do the following steps:
For enhanced security experience Google has added FRP factory reset protection to all android devices. It's a recent change, to android OS. It's meant to protect android's owner data. The option saves you from unauthorized acts. Hence FRP bypass can be dangerous and useful at the same time. Just make sure you are installing it at the right time to use for the right purposes, and consider your responsibilities. When you factory reset your android smartphone or tablet it restarts and after restart needs to be accessed by signing in to your Google account, this is a necessary step to get access to your device's control.
fast processing, it only takes 2-3 easy minutes for FRP bypass to do what you need. This method is the fastest compared to other methods. FRP bypass is easy to use. You can easily. Everyone can use the app, you will simply understand how bypass app works.
If you are looking for FRP bypass, you can download and install, just go ahead and go to the direct download link, download and install the app. It's a very lite app with a space of 1.5 MB so download takes up to 20 seconds. You only need to install apk file it's very easy and you will do it with ease if you ever installed apk files on an android system.
Screenshots of FRP Bypass Apk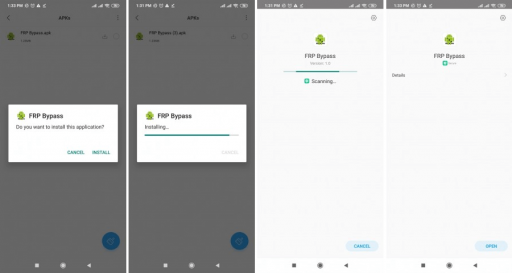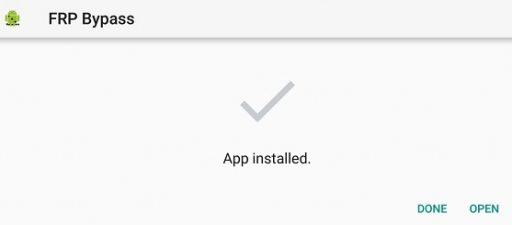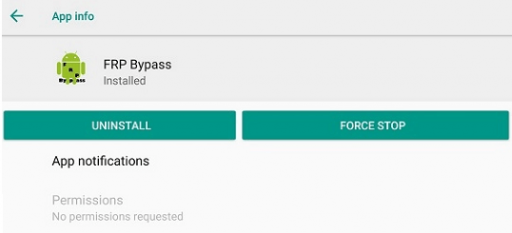 Additional info of FRP bypass apk
Download Size: 1.2 MB
Requires Android: 5.0 or later
Version: 2.1 Latest
Mod features: Without mod
Price: Free