Game description
Flappy Bird is well known game for every gamer. Created and developed by dotGears. This is single player arcade game. Gameplay is primitive but hard. You control little bird that has to fly between endless obstacles. Obstacles are made up of pipes. There are so simple rules to play, all you need to do is to tap on screen So that bird flaps its wings and goes higher in order to go through green pipes. It's easy to say but much more difficult to do.
fly through one pipes gives you one point, You will try to get as mush points as possible. There is no finish You can play as far as you want. The most interesting part about game is that Flappy bird has too easy mechanics to play and it's too difficult to get high scores at the same time. That's why Flappy bird presents very difficult challenge. It makes you want to keep trying and trying one more time.
Requires android 2.2 or later version to install and run
Gameplay screenshots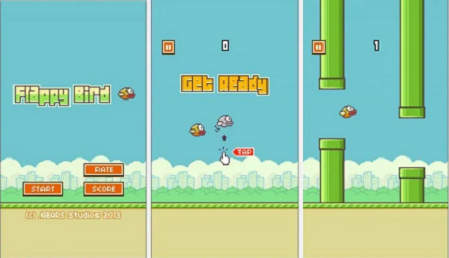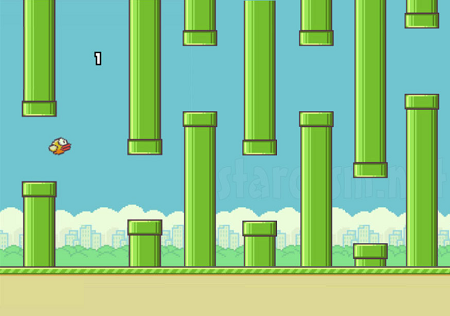 Additional information of Flappy Bird apk
Download size: 894MB
Requires android: 2.2+
APK version: 1.3
Developed by: dotgears
Download Flappy Bird Apk (894KB)
Click to rate this!
[Total:

11

Average:

5

]