Description of Terraria
Terraria is a 2d platformer game. Developed by 505 Games Srl. The game is available on many platforms Playstation, Xbox, Nintendo Switch, IOS, and android. You can download it for free on android now. Released on May 16, 2011. 2D sandbox game you can explore an endless randomly generated environment.
The game has amazing colors and fun gameplay with pixel elements. Terraria is land for adventures! A land for mystery! A land that is yours to shape, defend enjoy. You are limitless in this game. Are you an action gamer? A master builder? A collector? An explorer? There is something for every kind of gamer.
Start building basic shelter. Then dig for other recources. Discover more than 500 weapons, armor and use them to fight hundreds of enemies. Destroy your enemies. Game is one of the most comprehensive windows game now available for android platform. Terraria is really source of infinite fun for owners of android smarphones or tablets
Gameplay screenshots of Terraria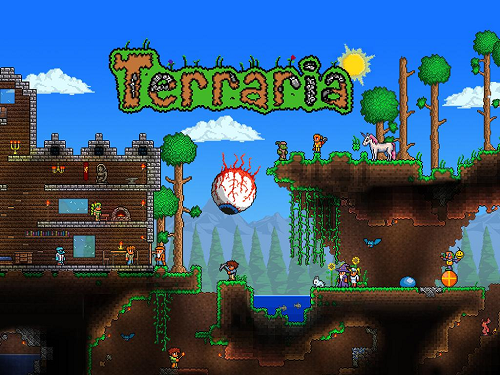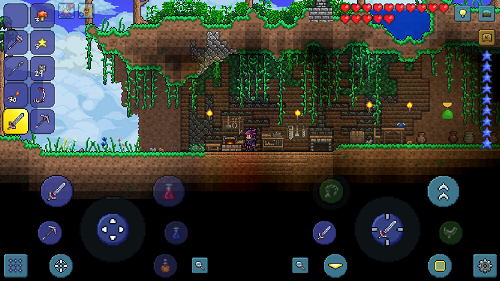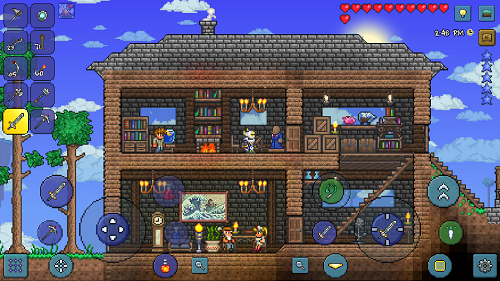 Additional information of Terraria apk
Download size: 103MB
Requires android: 4.3+
APK version: 1.3.0.7.9
Developed by: 505 Games Srl.
If you have any problem downloading game, you can let us know by submitting report button below